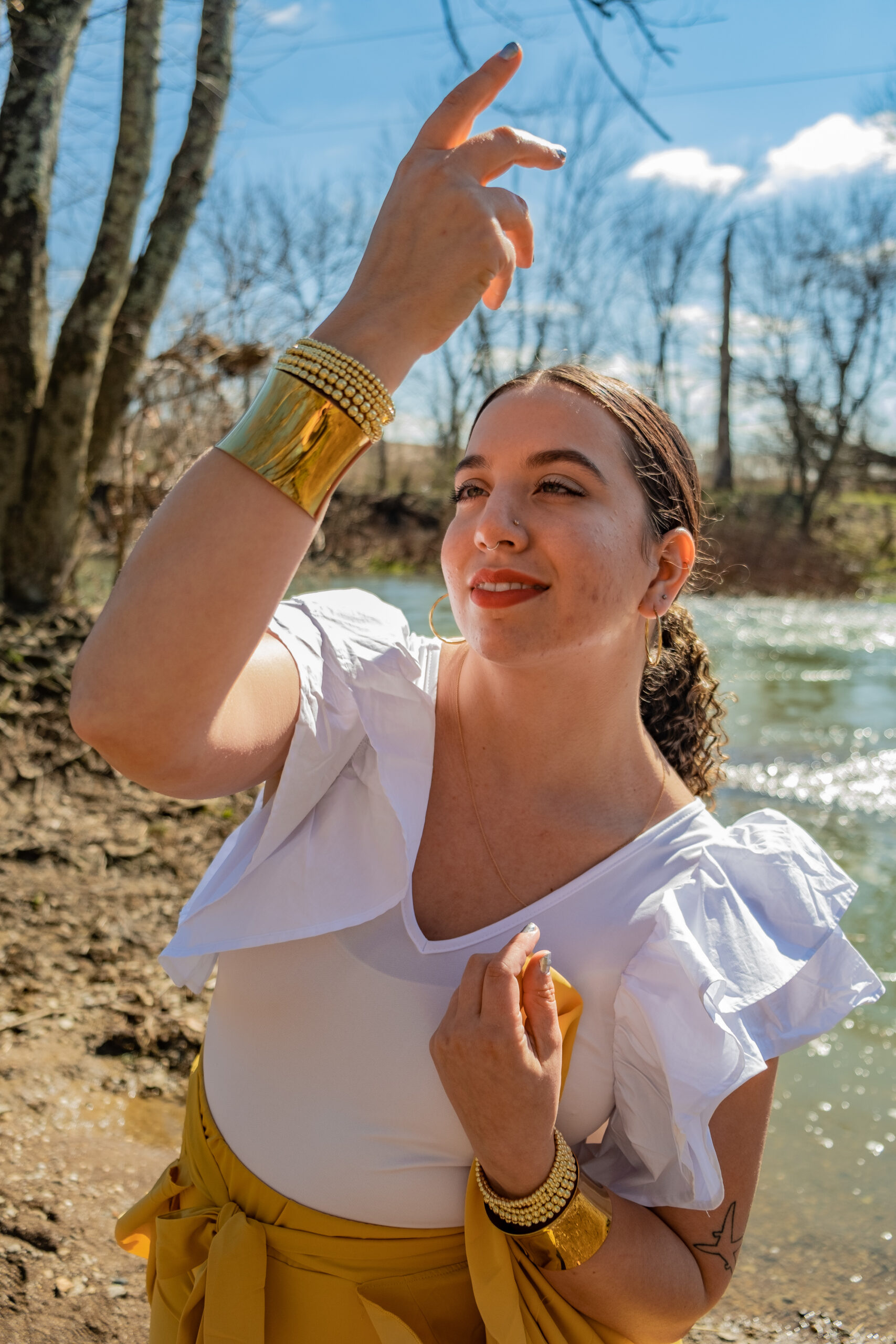 A multimedia artist, Elise Partain (they/she) is a dance teacher as well as a cinematographer and director. Elise has been a dancer for a total of 17 years with a strong background of 13 years in Modern Dance. She is experienced in a diverse range of dance genres, but discovered her passion when introduced to Cuban salsa and Afro-Cuban dance.
Elise's work as a director and cinematographer is informed by a background in the performing arts. Her "choreographic cinematography" approach won best cinematography in the 2023 Silver Screen Film Festival. Her work as a director has been featured in the 2021 St. Louis Fringe Festival, shown at the New Jersey Performing Arts Center in Newark, NJ, Ursuline Arts Center in Louisville, KY, and Skidmore College Dance Theater in Saratoga Springs, NY.
Currently, Elise lives and teaches dance in Louisville, KY. Her interest in fusing artistic mediums and genres is a reflection of her mission to create connection across cultures, languages, abilities, and experiences.
Contact Elise at partainelise@gmail.com